Close and far sightseeing tours in Bled and Upper Carniola
Our modern and safe buses bring you to great excursions around Bled, Slovenia. There are many things to do and see, just around the corner. The most famous and most astonishing points are accessible with your privately hired vehicle. Enjoy the nature of Bled Lake, Vintgar Water Falls, Triglav National Park and many more locations. Our customers gave the below excursions a minimum average rating of four out of five stars! ★ ★ ★ ★
Get exciting sightseeing recommendations for tours around Bled
If it is your first time visit to Bled, let us be of help to you. It might be very stressful and a hard decision to pick the most important things to do, food to eat and places to see if time is as limited as it might be during your precious holidays. Thus, let the bus burey Bled help you find the right things to do. Below, we will try to give you as much useful information as you might need to decide on a few tours. For more information, we are always available via mail!
Visit Medieval Bled Castle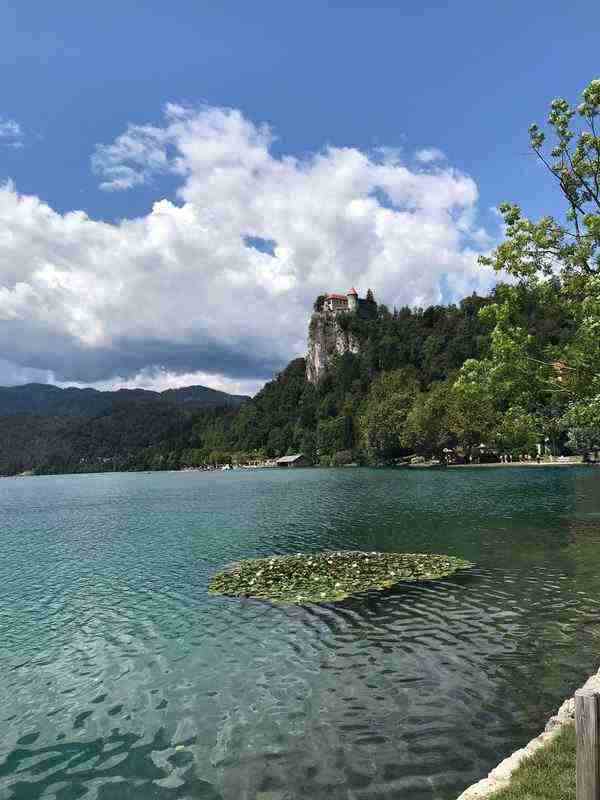 and see the beautiful lake!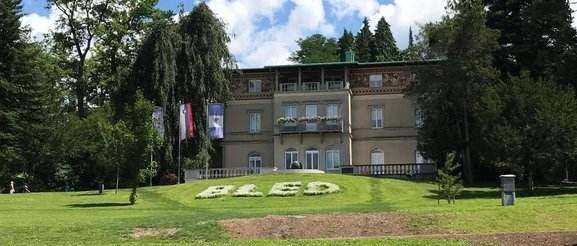 A touch of ancient times and the most blue water you could see around Lake Bled
The first thing you might want to do when getting to Bled is take a tour around the Lake Bled. Of course, you can do this via bus, but we would recommend to do a walking tour. Let us bring you and your travel companions to wherever you want to start, board your bus, get off the coach and start your walk! The walk is not too much even for a short trip. With around 6km it is great to walk off your lunch, use a bike or go with inline skates.The lake lies in a picturesque environment. You can see it surrounded by mountains and forests and already get a glimpse on the Bled Castle. Throughout your walk, you will see the Bled Island.
Blejski Grad - Burg Veldes - Bled Castle: The medieval castle built on one of the hills around the city of Bled is an impressive must-see whenever you are in Bled or taking a trip close to it. Some sources claim if is the oldest castle in Slovenia - for sure, it is one of the most beautiful and frequently visited castles. Bled Castle has a long tradition. Its first mentioning ever dates back to May 1011. It was home to several different emperors, today it is owned by the State of Slovenia. Visitors can enjoy different exhibitions and the ever beautiful view from the castle to the area of Bled. As the opening hours are quite extensive, you can hardly miss the chance to enter the castle. The entrance fees depend on the number of visitors and start from EUR 4,50 (as per 2019). For access with buses, there is even a parking lot to avoid the many steps until the castle.
Vintgar Gorge: We can customize your pleasant tour around Bled competently, with or without charming tour guides from Slovenia. Another possible trip might bring you to the impressive experience of pure nature - the first touristcally opened gorge in Slovenia. It has not been too long since the gorge has been first detected at all. Today, you can enjoy a 1.6km long walk right next to the pure and wild nature of Bled's Vintgar area. Make sure you bring the right shoes and try to avoid rush hours in order not to wait too long in line to enter the gorge.